---
---
This Nail Fungi Repair Pen contains bio-enzymes that deeply penetrate into your skin, thus repairs damaged, infected nails instantly. Fast-Acting and Long-Lasting!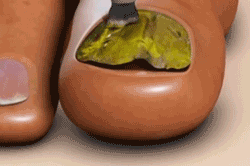 Plus, its active natural ingredients will provide anti-bacterial protection and erase all odor caused by nail fungus. Restore beautiful and strong nails in no time!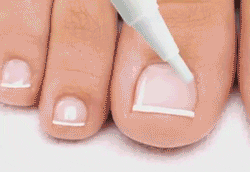 Features:
Repair damaged, infected nails fast and easy!
Gets rid of odor

 

caused by nail fungus
Infused with

 

active natural ingredients

 

like

 

Oregano Oil and Tea Tree Oil
Heals fungus and nail discoloration

 

naturally!
With powerful

 

Antibacterial Protection

 

that

 

limits the excessive growth of microorganisms
Inhibits the growth and spread of fungus.
Contains

 

bio-enzymes

 

that

 

stimulate blood flow and promote healthy nail growth

Deeply penetrates into skin to

 

eliminate all fungi, bacteria and germs
Instantly

 

repairs dry, brittle, discolored nails

Restores the nailüs healthy condition and appearance.
Guaranteed

 

Safe & Effective
Proven

 

Fast-Acting and Long-Lasting
Quickly results to beautiful and strong nails overnight!
Cost-Efficient

 

ü No need for any other expensive nail treatment!
Compact and Lightweight Design

 

ü Nail care and treatment anytime, anywhere!
 Ingredients:
Extract from these herbals: Land Bone, Cloves, Rhubard, Cnidium Monnier and Cassia Twig
USAGE:
Clean the affected area before appapplying the liquid
Shake the bottle thoroughly, brush an even coating on the affected area
Allow the herbal remedy to act on your nails for 10 minutes before touching. 
Reapply twice per day, once before bed, for maximu
---